Description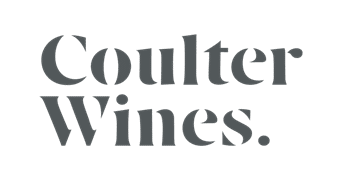 Chris Coulter & Coulter Wines: Bio & Philosophy.
I started the NMIT University oenology degree in 2007 after a 22-year career as a Chef, graduating in 2009. In 2010, I commenced work as an assistant winemaker with Australian Vintage Limited in Mildura and in 2011 was relocated to their premium Barossa Valley site, Chateau Yaldara. The site was acquired by 1847 wines in 2014. I currently work as the Chief Winemaker for Chateau Yaldara/1847 wines and Coulter Wines is my own "side project" that allows me play and make wine in a minimalist intervention (or under processed) style.
Coulter Wines is a side project; however, I still take it extremely seriously and am proud of the wines thus far.  My reasons for starting the brand were, 1. a wish to make "under processed wines" as working for larger corporate enterprises I have seen first-hand how over processing leaches wines of their finesse and character, and, 2.  a desire to operate and strategize my own brand.
I currently source fruit from premium growers in various areas of the Adelaide Hills, all fruit is handpicked and crushed same day. The chardonnay is a full solids barrel ferment, basically pressed straight to oak including 30% brand new French Oak (Chassin) unfined, gravity fed, zero MALO.  I have an emphasis on whole bunch were suitable to add interest to the reds. All the reds are basket pressed post ferment and gravity fed (no pumps) and receive a limited time in barrel to retain their bright and vibrant fruitfulness. All wines are released within 6 months of production.
The wines have been receiving amazing reviews and medals over the last 5 years.
C1 Chardonnay: 94 & 95 Points James Halliday.
C2 Sangiovese: 95 & 96 Points James Halliday, numerous gold medals and the best in class at the 2018 Australian Alternate Variety's Wine Show.
C3 Pinot Noir: 93 Points James Halliday and 91 Points Jeremy Oliver.
C4 Tempranillo: 92 Points James Halliday and Gold Medal in 2018 at the Australian Alternate Variety's Wine Show
C5 Barbera: 91 Points James Halliday, numerous gold medals and the best in class at the 2018 Australian Alternate Variety's Wine Show. Best Australian Barbera at the 2017 Adelaide international Barbera challenge.
5 Star James Halliday rating in 2016, currently 4.5 Stars.
The C4 experimental label, (currently a 2019 Eden Valley Syrah), is a concept I created that will allow a change in variety/region vintage to vintage and I am very excited about the external interest and personal freedom this label will create.
I currently live in the Barossa Valley with my wife and 2 children, who are all involved in the process, and I consider myself very lucky to be able to combine my career and passion in winemaking. I love everything about wine, making it, sharing it and especially the raw passion it evokes.
The best is yet to come.
Chris