1. To Register as to 'Purchase Wine', after the email verification (please check your Junk Mail if you cannot find the system verification mail in your inbox), you can log in to see the price of products. You can search wines by Price, by Grape Variety, by Product region or by Brand.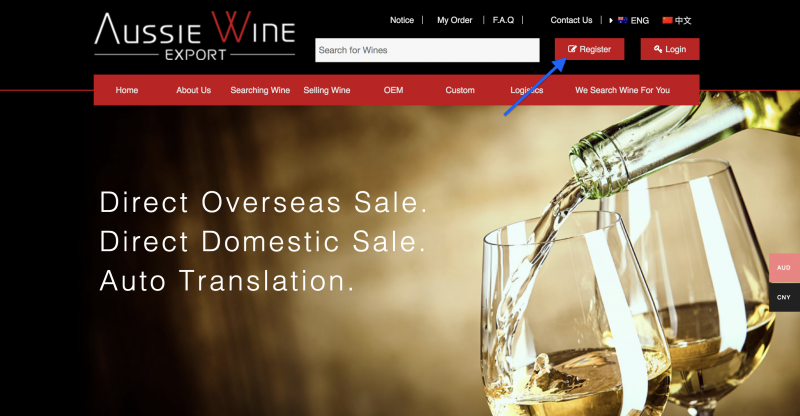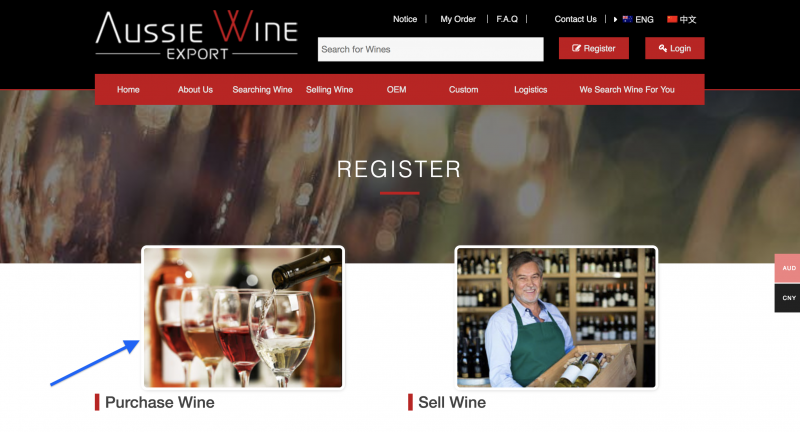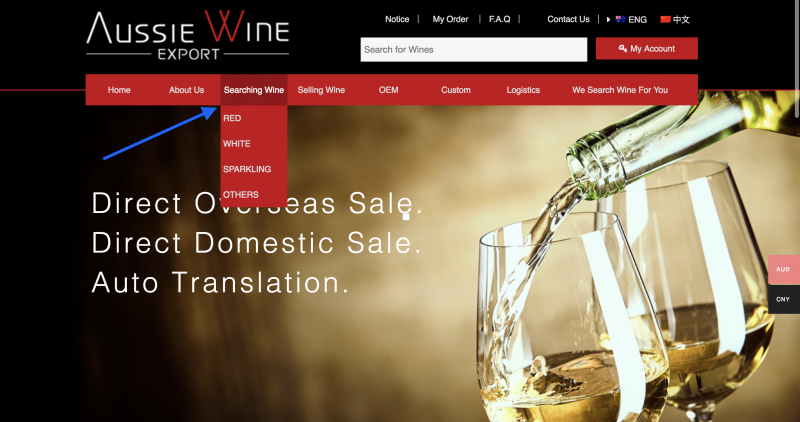 2. After you click a specific wine, you can see the full information of the products price, including the button to contact the seller. Yet you can add products into your cart.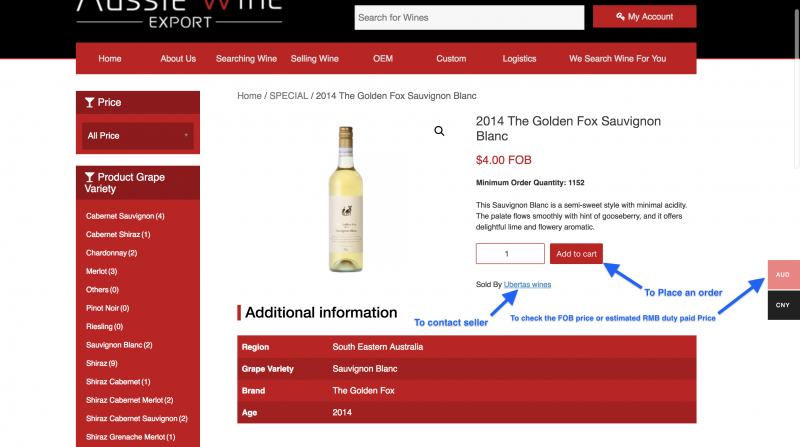 3. Then you can click 'View my cart' for your order process.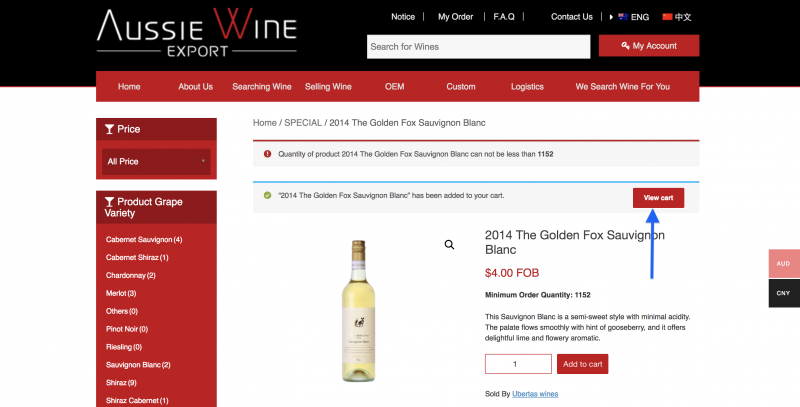 4. After click 'View my cart' you can see your order information in your cart, you can edit it here.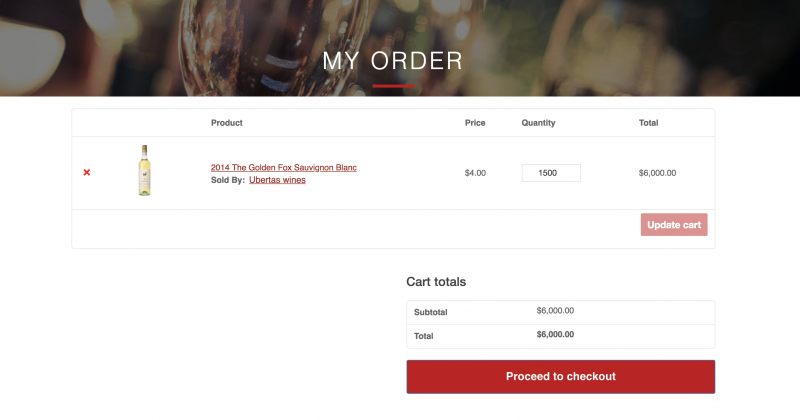 5.  Please click 'Proceed' to check out if you decided to place this intended order. After you placed the order, the buyer will contact you for further steps. You can sign contract with the seller directly and you need to pay to the seller directly for your order. The platform does not handle any purchase payment of your order.
6. If you would like to search OEM products or build your own wine, simply click the 'OEM' button in the homepage, then you can choose the parts and build your own wine.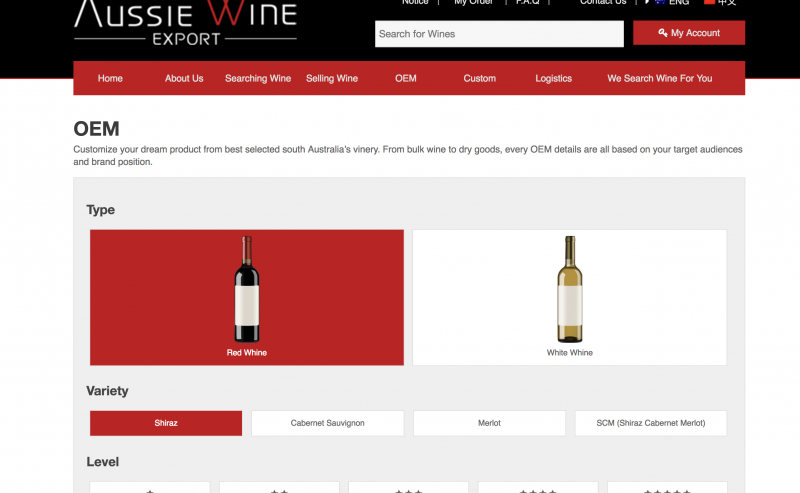 After you decided the configuration, you can click 'Confirm order' to place an OEM order.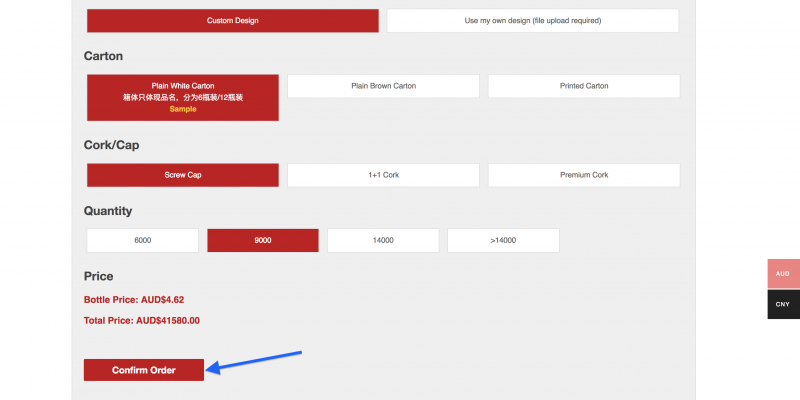 7. If you need any assistance of freight service in Australia (or all the logistics related to export), you can refer the information of 'Logistics' on the platform. If you need assistance on custom clearance and fright service in destination country, you can refer the information 'Custom' on the platform.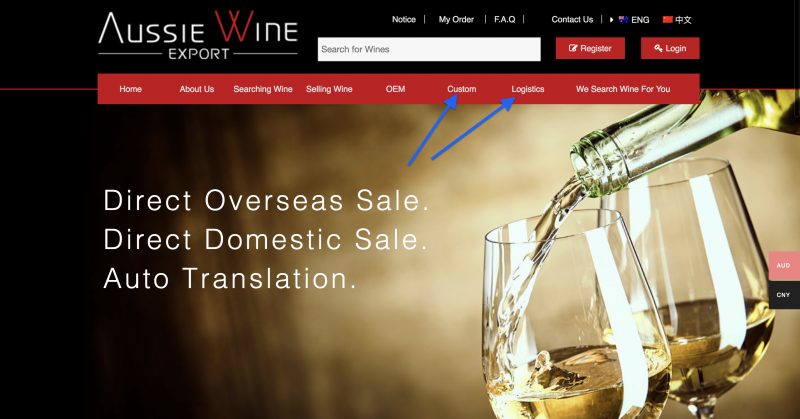 8.You also can see your order process and update your information in 'my account' at any time.You can update the order status like' I have paid' in the dashboard till the order complete. You can send message to seller through 'Messages' of 'My account' if you wish to contact the seller and use the auto-translation function between Chinese and English.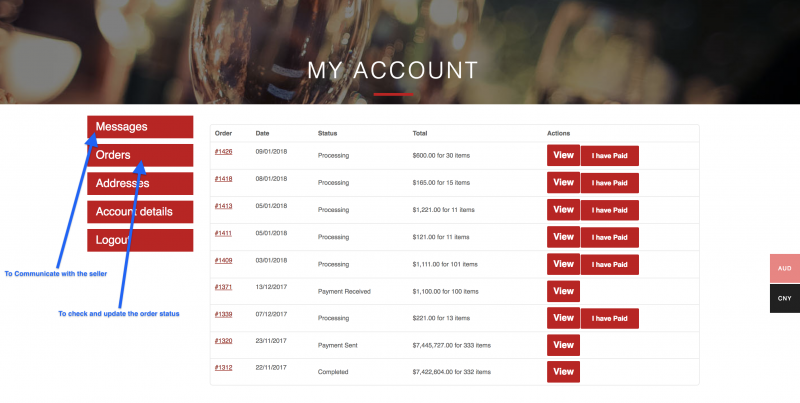 9. If your purchase quantity cannot meet the requirement of minimum purchase quantity of the seller, you can commission us to search for you by click 'We search wine for you' on the home page and fill the necessary information, we will try to find the right products for you.